Stunts & Pyrotechnics Tour
Research and observe the fascinating secrets behind the stunts and pyrotechnics of WaterWorld® in a special on-site class.
Program Overview
With the assistance of a technician, students will research the secrets behind the stunts and special effects of WaterWorld®, including discovering the mystery of the seaplane landing, the Mariner Jet Ski entrance & the practical application of the soundboard operations. This tour is excellent for grades 4-12 as students utilize observations, mathematical equations and operations, critical thinking, problem solving and scientific methodologies throughout the lesson. This tour is ideal for students to see practical uses for physics or math in the "real world."
Book Now
Stunts & Pyrotechnics Tour Gallery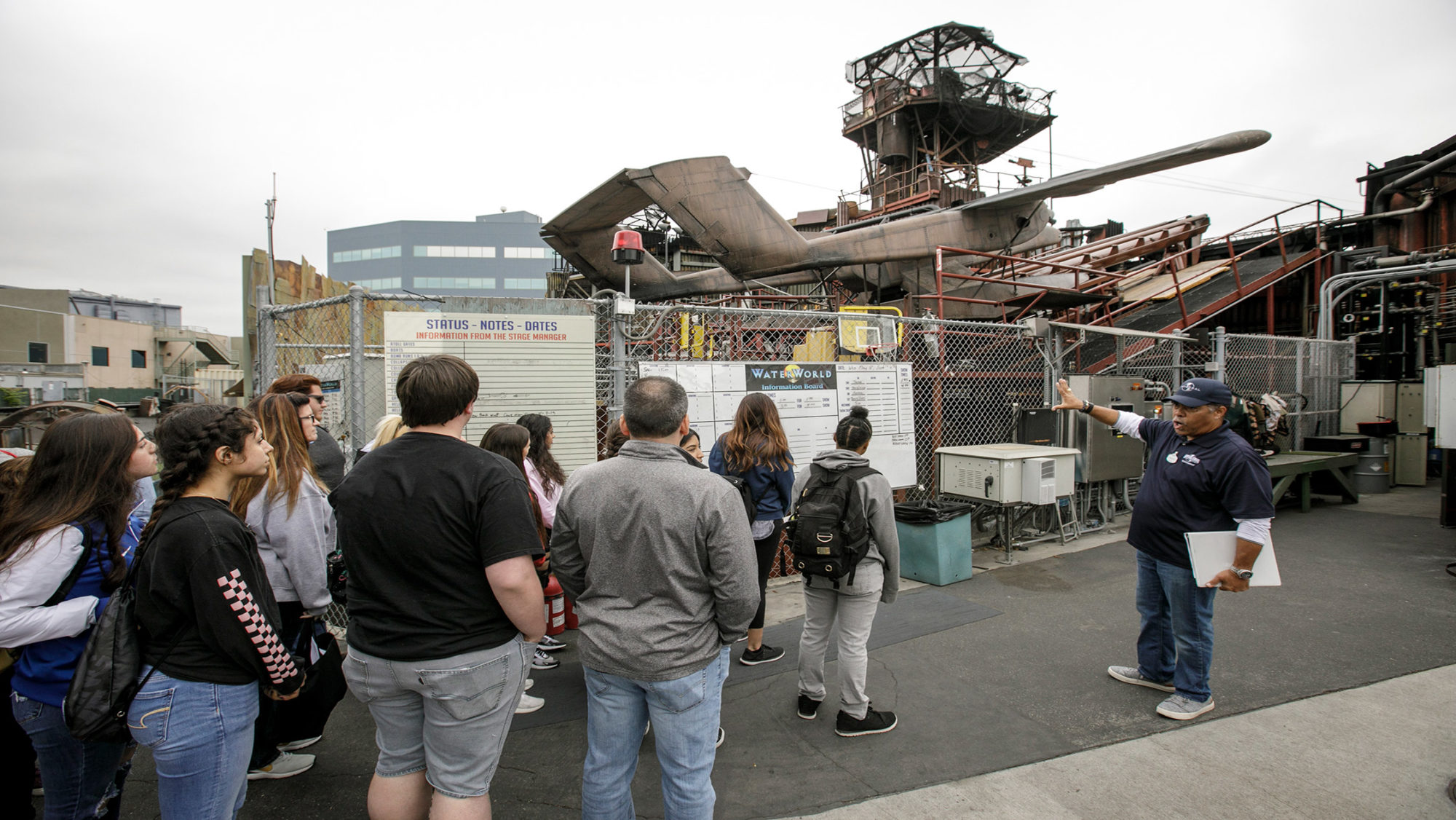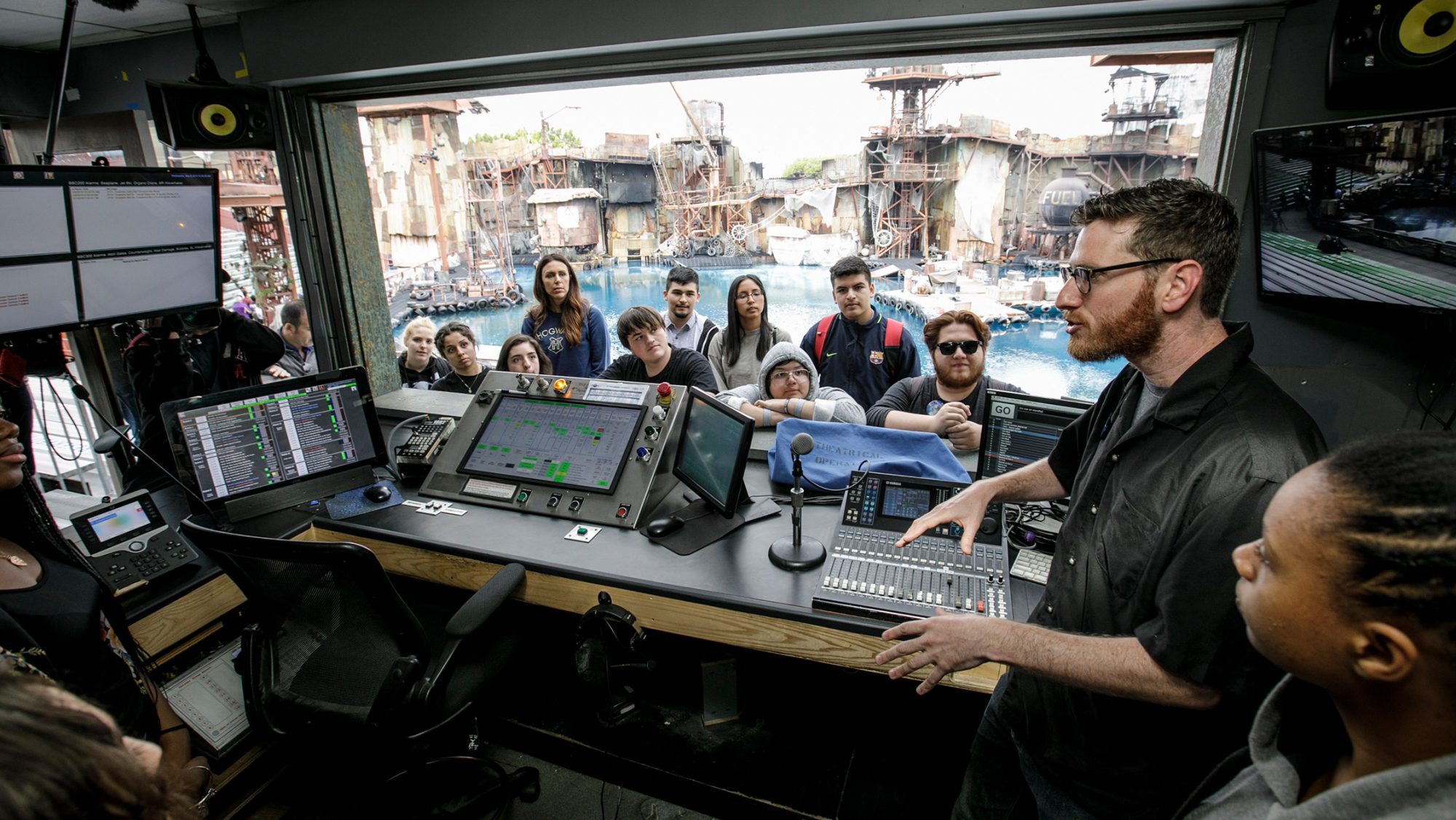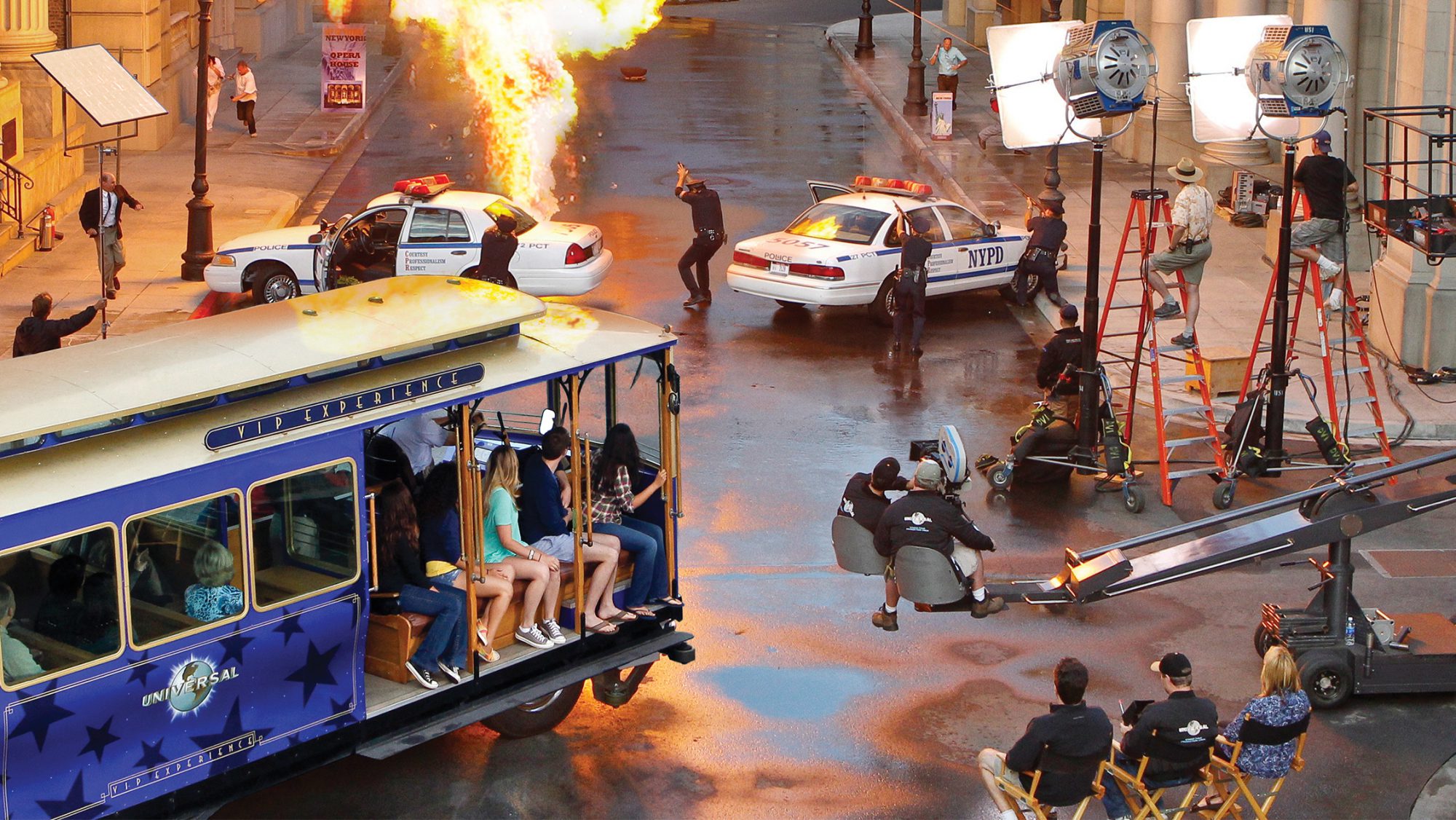 Getting Here & Details
Students should arrive for a full day of fun! Once you arrive on property head towards the front gate entrance. Please allow additional time for your group to pass through security. Enter through the front gates and your stage manager will meet you in front of our Special Effects Show venue. We will recommend all participants make sure to wear comfortable clothing and shoes. Some of the areas are a bit tight and it can be a bit slippery on the stage.
Universal Studios Hollywood
100 Universal City Plaza
Bldg. 5531-3
Universal City, CA 91608
Get Directions
Program Snapshot
Admission
$123 per person, includes full day park admission (1 complimentary adult chaperone per every 15 paid students)
Availability
Monday - Friday (September through June) – Select blackout dates may apply. Please call for exact availability.
Time
Start times vary between 8am–11am. Your group will be notified before your trip date of your exact start time.
Tickets
Reservations and advance payment are required.
Restrictions
Annual Passes are not valid for admission to any Technical Tour
Minimum
20 students per tour
Maximum
75 students per tour