STARS Performance Program
Students are invited year-round to audition to become real "Hollywood stars" at Universal Studios Hollywood. This program is designed to highlight the talents of choirs, dance teams, jazz ensembles, drill teams, bands and cheer squads.
Program Overview
Groups will enjoy a true Hollywood Experience by performing on the amazing 5 Towers Stage at Universal CityWalk and then receive a professional recording of the performance and an award to bring back home. The amazing 5 Towers Stage features thousands of LED Lights, a giant video screen and a state-of-the-art audio system that will showcase the talents of your performance group. This program is available year-round, subject to availability; audition video required.
Book Now
STARS Performance Program Gallery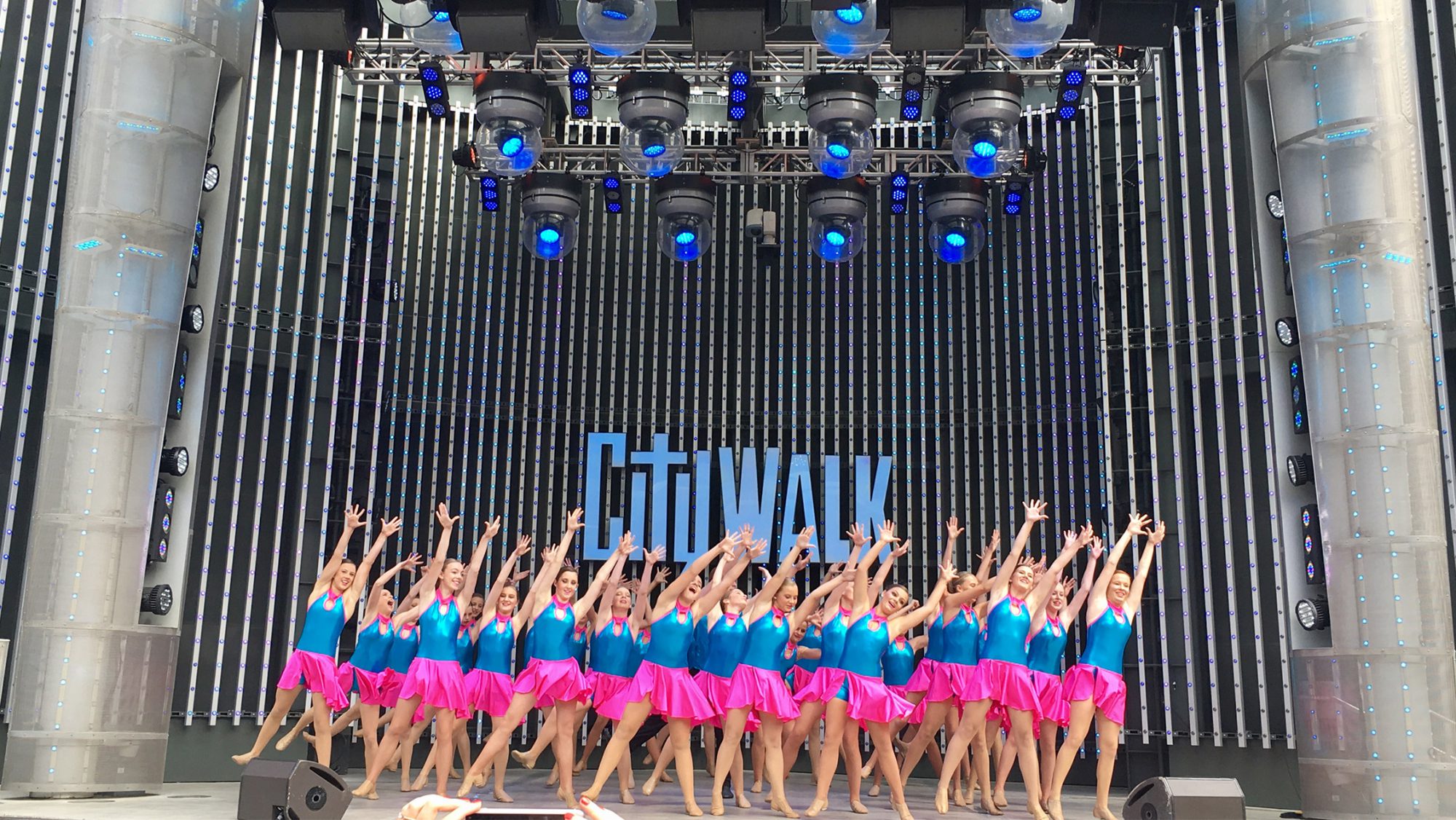 Universal Studios Hollywood
100 Universal City Plaza
Bldg. 5531-3
Universal City, CA 91608
Get Directions
Program Snapshot
Admission
$129 per person, includes full 2-day park admission. Southern California schools may qualify for a discount. 1 complimentary adult chaperone per 15 paid students.
Availability
Year Round Availability based on a first come first serve basis.
Time
Performances are typically in the mornings so the students may enter the park and enjoy the rest of the day.
Tickets
Reservations and advance payment are required.